Salimi: More Decisive Steps to be Taken toward Internationalisation
16/09/2017
Salimi: More Decisive Steps to be Taken toward Internationalisation
Directorate of International Academic Cooperation -
ATU'a fifth Workshop on Improving the Research Abilities of Aademic Members was held from 7 to 10 September 2017 in Fereidunkenar and Mahmoudabad Port Cities.
In the opening speech of the workshop, Prof. Hossein Salimi, ATU President, pointed to the importance of international research, saying that "The question of internationalisation and international presence of Iranian higher education system should not be overlooked, since it is through international presence that the academic life of the HE system of the country, and especially ATU, finds its sense." Salimi then pointed to the fact that international presence brings about "identity", adding that "HE is not a separate island and is tied with international presence. ATU and Iran's HE system will also lose their sense without connecting to the global chain of knowledge production." Salimi them maintained that international presence is an inevitable and highly crucial necessity, and this Workshop is one of the first ones formally and internationally organised by ATU Vice-Presidency for Research. He added that "we will be able to enter the international network of knowledge only when we have identity.
"Some of our academic members" said Prof. Salimi, "have a high level of knowledge being sought at international level and being a rival to those of international professors. Knowledge and ability of international academic members should certainly be used and this use should be in a way our identity and existence are kept intact." Prof. Salimi added that our goal from holding such programmes is not to be melt in the international scene, but to preserve our identity, position, and stability.
During this three-day workshop, discussions were underwent on the legal issues in internationalisation of HE, issues in internationalisation of research, and Erasmus+ Programme, respectively. Dr Mohammad Hadi Mirshamsi, faculty member from ATU Faulty of Law and Political Sciences; Prof. Jochen Hippler, academic memeber from University of Duisburg Essen; Prof. Alireza Jalilifar, faculty member from and dean of the Faulty of Literature and Humanities, Shahid Chamran University of Ahvaz; and Dr Mandana Tishehyar, ATU Director of International Academic Cooperation were the teachers of this workshop.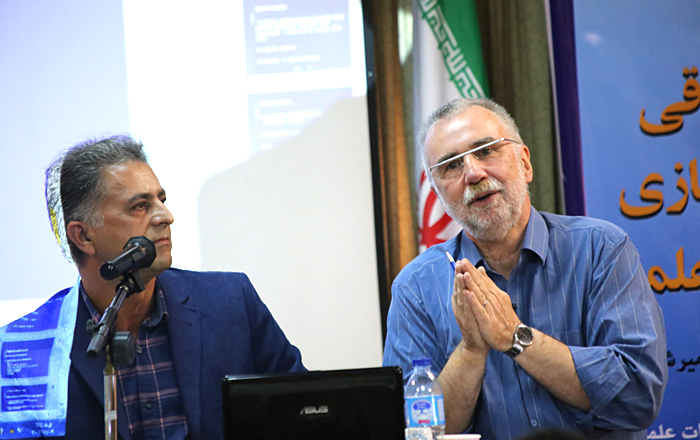 Your comments and questions about our news are highly welcome at
ennews@atu.ac.ir
. Your emails will be answered as soon as possible.
Close
Search in ATU news archive
MORE NEWS

News Archive