Specialised Session with NPO-based MOCT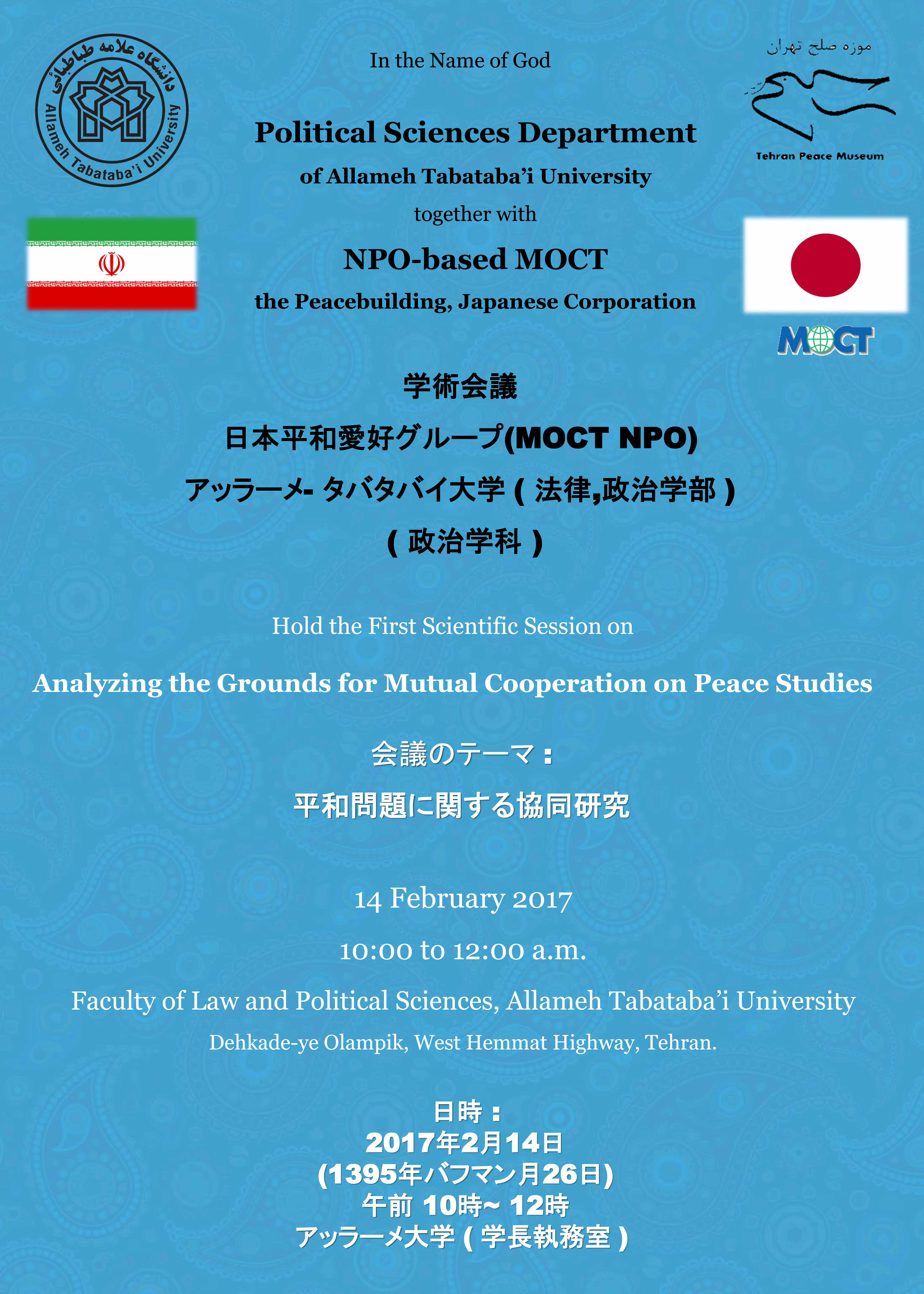 What:
Thanks to the efforts of ATU's Department of Political Sciences, in partnership with the NPO-based MOCT peace-making Japanese Organisation, a specialised session is planned to be held in ATU Faculty of Law and Political Sciecnes. The event aims at "Analyzing the Grounds for Mutual Cooperation on Peace Studies". All students, researchers, scholars and professors interested in the peace-related subjects are hereby uinvited to participate in this event for free.
---
When:
Tuesday, 14 February 2017, 10:00-12:00 a.m.
---
Where:
The session will be held in the third floor of ATU Faculty of Law and Political Sciences; the Faculty is located in ATU's central Campus in Dehkade-ye Olampik, West Hemmat Highway, Tehran, Iran.
---
Contact Details:
For more detailed information on the session, please contact the following telephone number: +989121072209 or email to hsalehi84@yahoo.com.
Your comments and questions about our news are highly welcome at
ennews@atu.ac.ir
. Your emails will be answered as soon as possible.
Close